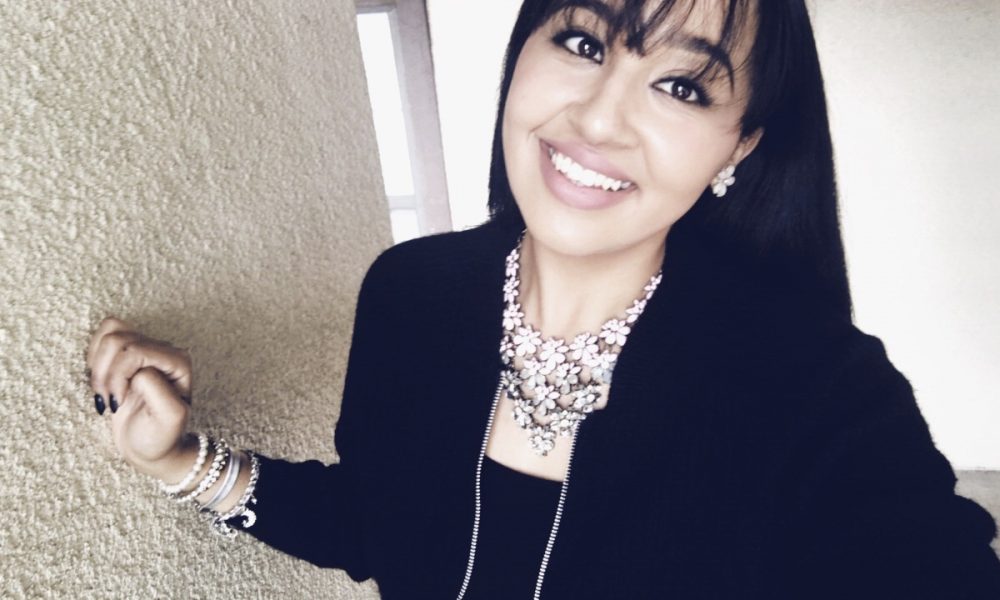 Today we'd like to introduce you to Chantal Huybregts.
Chantal, before we jump into specific questions about your work, why don't you give us some details about you and your story.
I was born on June 27th, 1994 in Zaandam, The Netherlands. At the age of one my parents decided to move back to Curaçao with my older sister and I. Curaçao is a small island located in the Caribbean seas, near the coast of Venezuela and neighbors of Aruba and Bonaire. I've lived on island until I was 20 years old. A few things that I love about being an island girl; are the beaches, the food and being able to speak four languages which are; Papiamentu, Dutch, English and Spanish.
My parents are pastors of Alpha & Omega Church in Curaçao and at the age of eight I started singing in our church. I remember being super shy while leading a song. At the age of twelve I became the youngest worship leader in our church. I've always had a strong desire to sing, worship and write songs.
I am a firm believer that God orchestrated my life from the start. My name is "Chantal" means "to sing a new song unto the Lord". As a baby my parents dedicated me to the Lord and the pastor prophesied that I'll be a worship leader and travel around the world one day. This is exactly what's happening right now. God's promises are true and everything He says will come to pass in His perfect timing.
Growing up as a pastor's kid wasn't always easy, it came with challenges. I've been bullied a lot at school because I grew up in a Christian household and I was different from everybody else. I felt rejected a lot and I remember going into God's presence. I felt His love and received His melodies from Heaven and that's how I started to write my own songs.
My parents are my #1 supporters especially my dad, he always saw the passion and the desire in me. When I wasn't being liked or invited to sing anywhere, my parents believed in me, helped me and pushed me to be the best I can be. Over the years I've recorded multiple albums and together with my team we've organized different concerts, events and worship nights. We are currently planning to do a tour in The Netherlands, Aruba, Bonaire and of course Curaçao.
In 2015 I've decided to move to Dallas to further my education. I attended Christ For The Nations and got my Bachelor of Practical Ministries and later transferred to Dallas Baptist University where I got my Bachelors of Arts in science. I'm planning to go back to school this fall to do my Masters of Arts and Worship studies.
I've been a worship leader at DFW New Beginnings Church of Pastors Larry & Tiz Huch for the past five years. Not only did I grow musically but I also grew as a worship leader while being at NB Church. NB church is my family away from home. This past January I released a new English single called "Expectations". Even though this season uncertain, we have Hope and we have expectations that we will come out of this stronger than ever. The glory of God is going to break in, in our church services and it's going to interrupt our busy schedules and all we got to do is surrender to Him so He can move like never before. God is with us through the storm and through all the chaos. The world is shaky right now but the God I serve is a solid rock, He will never be shaken, He will never be moved, He is firm.
Besides singing I love working with special needs kids, I used to work in an orphanage and a special needs school that changed my life forever. A few years ago, I felt that God called me to open an orphanage for girls called 'Daughters of the King'. I didn't know where I would get the finances but I've trusted God and I still am, for His will to be done. I really have a heart to help the children in need. I believe that every child has the ability to become the most powerful men or women in our society, they just need the proper guidance to reach their goal. That's why most of my concerts are a fundraising for this beautiful dream that some day will come to pass.
Has it been a smooth road?
It wasn't and isn't always a smooth road, for me financially sometimes it can be hard but I've seen God provide for me so many times in my life and I'm so grateful. I believe if you are called for greatness it comes with a price. I always tell people this " Stay focused on your callings and your purpose in life. Do not be moved by anything other than what you are predestined for". You got to believe in you.
Please tell us about your work.
I am a singer/songwriter, motivational speaker, preacher and vlogger. I am mostly known for my music especially on the island/countries that speak Papiamentu. What I'm more proud of is that my identity is in Jesus Christ. I know who I am and what I am in Him; loved, appreciated by Christ, blessed, highly favored, a child of God, head and not the tail, above and not beneath.
What sets me apart from others is that I love Jesus more than I love singing. I want to please Him with my whole life, not only whenever I get the opportunity to sing and minister but whenever I'm by myself as well. I don't take the presence of God lightly nor do I take the life that He has given me as a minister of His word through music for granted. All I am is a vessel for His glory, all I want to do is make Him proud. One thing as well is I came to the realization that I know what God has given me, therefore I will not compare myself with anybody, because comparison kills joy.
How do you think the industry will change over the next decade?
I see myself in the next 5- 10 years traveling the world and preaching the gospel of Jesus Christ through music. Do more fundraisers to open my orphanage called "Daughters of the King". In 2017 I've signed the paperwork regarding the orphanage, I'm one step closer to open it one day.
Contact Info:
Email: chantalministries@gmail.com